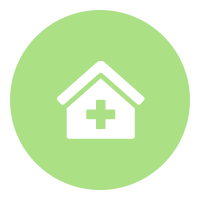 Hospital Stays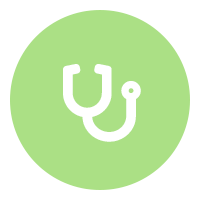 Hospital Appointments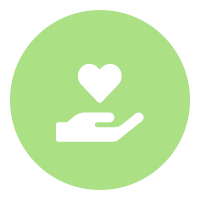 Funeral Costs
Overview
The ASDA Funeral and Hospital Plan provides key cash benefits:
Up to £8,000 payable to reimburse funeral expenses
Up to £80 per night - if an illness or injury results in an overnight stay in hospital
Double benefit on the first night of an inpatient stay for a new condition
Benefit is also payable for two outpatient or day patient appointments per policy year

You can choose from 4 different cover levels and get cover for you and your partner if you're both:
Aged between 18 and 64 years old inclusive
A resident in the UK and living at the same address
NB: premiums remain the same until the age of 65, when they start to increase, year on year
You can also add your children (up to the age of 21 if they still live with you or are in full time education)
The funeral benefit can be paid as a refund of costs you have incurred when arranging the funeral, or you can supply us with the invoices for us to pay directly. For more information on the claims process please contact customer services.
What's not covered
Self inflicted injuries
Alcohol, drug or substance abuse
Injuries sustained whilst committing a crime
Cosmetic surgery
Non-emergency inpatient stays within the first 180 days after cover commences
Treatment outside hospitals
Death by sickness is covered after a 12 month qualifying period
Pregnancy is covered 10 months after the commencement date
For a summary of the policy, what's covered and what's not, please see our Important Information Document.
Our Policy Document sets out our full terms and conditions.

Table of Benefits
ASDA - Weekly Costs
Benefit Level
£25
£40
£60
£80
Adult
£1.76
£2.82
£4.23
£5.64
Adult + Partner OR Child
£2.64
£4.23
£6.35
£8.46
Adult + Partner + Child
£3.53
£5.64
£8.46
£11.28
Children and partners get 50% of the benefit level that the policyholder has chosen for themselves
Example - the £40 benefit level gives you:
£40 for each night you spend in hospital
£40 per outpatient appointment
Up to £4000 towards funeral expenses
If this benefit level was chosen to include a partner or a child, they would receive:
£20 for each night spent in hospital
£20 per outpatient appointment
Up to £2000 towards funeral expenses
Ready to apply?
Great! Please make sure you have read the Important Information Document and Policy terms and conditions before applying.
You can return completed application forms by email or post. If returning by email, please attach as a PDF document and send to customerservices@myhealthxtras.co.uk. Alternatively, to return by post please send to: Customer Services, My Health Xtras, 2 Park Plaza, Battlefield Enterprise Park, Shrewsbury, SY1 3AF.
Arranging this policy
The ASDA Funeral and Hospital Plan is arranged and administered by My Health Xtras. Find out more about our insurance service here. ASDA Funeral and Hospital Plan is underwritten by MS Amlin Syndicate 2001 at Lloyd's managed by MS Amlin Underwriting Limited. My Health Xtras will collect information about you (and any of your dependents you add to the policy) as part of this application process. Find out more here.
My Health Xtras Ltd is authorised and regulated by the Financial Conduct Authority. Registered in England and Wales No.11742197. Registered Office 6 Claremont Buildings, Claremont Bank, Shrewsbury, Shropshire, SY1 1RJ. Tel:03300 242 280 Fax:0845 4091255